Peyser
Le Peyser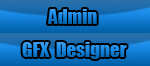 Posts

: 5


Join date

: 2015-02-22


Age

: 21


Location

: New York


Subject: .::The Rules::. Sun Feb 22, 2015 2:24 pm

---

.::The Rules::.



No Spamming: Do not send messages rapidly in the forum.

No Racism, Sexism, etc.: This is not tolerated at all! Even as just a joke, you will be banned. THIS is your warning!

No Ripping: Do not claim anybody's work as your own! This is called plagiarism.

Language: This is an English forum, and I intend to keep it that way! Any posts in another language will be deleted. Please keep all other languages in Private Messages.

Swearing: Swearing is allowed, to an extent. Unless you are in an 18+ area, please keep the swearing to a minimum.

Illegal Content: Please do not post anything that refers to illegal content. This includes; drugs, pirating, etc.

Have Fun!: This is very important! We want you to have as much fun as you can while interacting with the other members and getting critiqued on your work!